Need help with garbage removal? Looking for help with water damage restoration after a major roof leak or burst pipe? Need demolition contractors to safely take down that old garage? When you need trash haulers and professional demolition service in Buffalo, AAA Trash Be Gone is here to help. Providing you with a full team of trash removal experts and flood restoration specialists, we're here to bring you great value, customer service, and quality. So whether you're in the market for dumpster rental or would rather let our junk removers handle your garbage removal and disposal job, we're ready to help. Learn more when you contact us via phone or e-mail today!
Trash Removal and Disposal
Licensed, Bonded, and Insured
Price Guarantees
Water Damage Restoration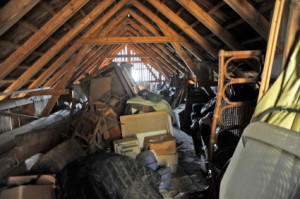 Founded in 1995 by owner Patrick Dolan, AAA Trash Be Gone is a local, family-owned company committed to helping you keep your property looking great. From our demolition contractors that can help clean away old sheds, pools, and outbuildings to trash haulers that can take away the construction debris, our team is here to provide the very best in demolition and junk removal services at the best prices.
Located in Lancaster, NY, AAA Trash Be Gone serves the entire Buffalo region. Bringing both commercial and residential customers the trash removal and demolition services they need, our professionals work throughout the area, including the towns of Niagara Falls, Cheektowaga, Hamburg, Batavia, Pinehurst, Angola, and Irving.
AAA Trash Be Gone is fully licensed, bonded, and insured for your protection, security, and peace of mind. We're also members of the Better Business Bureau (BBB).